Classification of UML Diagrams
UML specification defines two major kinds of UML diagram:
structure diagrams
 behavior diagrams.
Structure diagrams show the static structure of the system and its parts on different abstraction and implementation levels and how they are related to each other. The elements in a structure diagram represent the meaningful concepts of a system, and may include abstract, real world and implementation concepts.
Behavior diagrams show the dynamic behavior of the objects in a system, which can be described as a series of changes to the system over time.
UML diagrams could be categorized hierarchically as shown below. Note, items shown in blue are not part of official UML taxonomy of diagrams.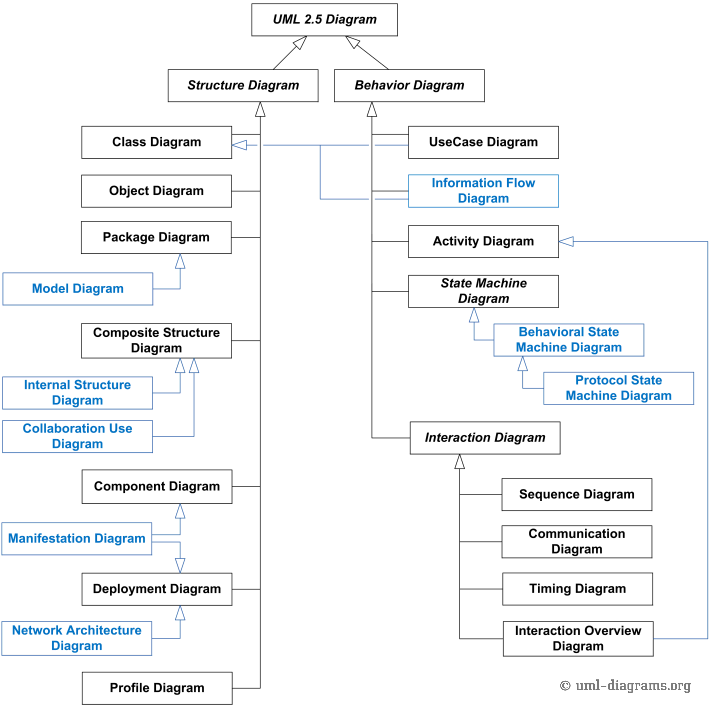 UML Diagrams Overview.